Reception 2018 - 2019
Mrs Evans
Mrs Clayton
Mrs Hardwick
Welcome to Reception!
As God's family we love, learn and play.
Welcome to our Reception Class page, where we will keep you up to date with the children's learning and share lots of important information and lovely photographs with you. We aim to provide a wonderful learning environment for the children in a Foundation Stage that is full of care, fun and excitement.
The EY team:
Mrs Evans – EYFS Lead and class teacher. Teaching every day except for Tuesday and Thursday afternoons.
Mrs Clayton – Higher Level Teaching Assistant. In class every day except for Friday afternoons.
Mrs Hardwick - 1-1 Teaching Assistant. In class everyday.
Mr Curran – PE teacher. Teaching on a Monday afternoon with Mrs Clayton while Mrs Evans has PPA time in school.
Please tell us if you have any worries. We are always available for a chat.
Don't Forget...
Please ensure that your child bring a named water bottle into school everyday and if you haven't done so already, please could you provide your child with a pair of wellies to keep in school for the year. We use the outside classroom, in the forest area, often and it does tend to get very muddy in there! Please name all your child's uniform and shoes.
PE
Physical Education lessons are on a Monday afternoon for Reception with Mr Curren our PE teacher. We will help the children to become confident at getting changed into their PE kits and putting their pumps on independently. We will be sending PE kits home every half term holiday for a wash and this is also a good chance to check your child's pumps still fit them.
Tapestry and Assessment
Thank you so much for all your wonderful observations on Tapestry. It's great to see all the exciting things the children do with their family at home. Don't forget to look out for the Tapestry Challenges on our newsletter every Friday and have a go with your child at home. Thank you.

Phonics and Reading
At Frodsham CE, we continuously encourage children to read for pleasure to enable them to become confident readers. We follow a structured phonics programme called 'Read, Write Inc' which supports and develops reading and writing skills.
We have now started Guided Reading with the class. Guided reading is when work with a small number of children, reading the same text, analysing it in detail, making sure each child can read each word and discussing meaning of the text with them.
We try to make sure that a group guided reading session is done every day so that at the end of each week, each child has had some quality reading time with us. Sometimes we will recognise that certain children need extra reading support and may arrange for them to read on a 1-1 basis.
We do expect that children read at home daily to ensure that they make consistent progress. We will communicate via the children's red reading diaries and require 3 or more comments per week from parents to let us know how your child is getting on. Please keep your child's reading book and reading diary in their school bag and bring them into school every day. We will change reading books once or twice a week.
Early Years Outcomes
Please follow the link below to explore the Early Years document. This is how we assess all children across the early years phase from birth- 60+ months.
https://www.gov.uk/government/uploads/system/uploads/attachment_data/file/237249/Early_Years_Outcomes.pdf
What to Expect, When?
This document explains the Early Years Outcome through the voice of a child. It also gives you a range of ways you can support your child's learning at home. We think this is a much more user friendly document to read.
4Children_ParentsGuide_2015_FINAL_WEBv2
Some useful web links
Tapestry on line Learning Journal, login page.
Listening to your child read.
Games to play to support the learning of phonics.
Supporting learning in Mathematics.
Early Years' Foundation Stage Development Matters.
Food - A Fact of Life.
Fun games to teach your child to read.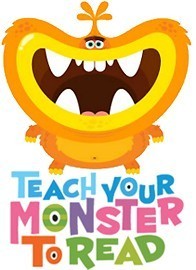 Files to Download
Reception: News items
There are no News items to display
Reception: Display work items
There are no Display work items to display
Reception: Events items
There are no Events items to display