Reception 2019 - 2020
Mrs Evans
Mrs Clayton
Mrs Hardwick
Mrs Whyman
Welcome to Reception!
As God's family we love, learn and play.
Welcome to our Reception Class page, where we will keep you up to date with the children's learning and share lots of important information and lovely photographs with you. We aim to provide a wonderful learning environment for the children in a Foundation Stage that is full of care, fun and excitement.
The Early Years team:
Mrs Evans – EYFS Lead and class teacher.
Mrs Shipley - Class teacher on Tuesday and Thursday afternoons.
Mrs Frey - Teaching Assistant.
Mrs Hardwick - Teaching Assistant.
Mrs Whyman - 1-1 Teaching Assistant.
Mrs Cummings - 1-1 Teaching Assistant.
Mr Owen - Sports apprentice.
Please tell us if you have any worries. We are always available for a chat.
Don't Forget...
Please ensure that your child bring a named water bottle into school everyday and if you haven't done so already, please could you provide your child with a pair of wellies to keep in school for the year. We use the outside classroom, in the forest area, often and it does tend to get very muddy in there! Please name all your child's uniform and shoes.
PE
Physical Education lessons are on a Tuesday afternoon for Reception. We will help the children to become confident at getting changed into their PE kits and putting their pumps on independently. We will be sending PE kits home every half term holiday for a wash and this is also a good chance to check your child's pumps still fit them.
Tapestry and Assessment

All children attending Frodsham C of E Primary School will have a personal on-line Learning Journey which records photos, observations and comments, in line with the Early Years Foundation Stage, to build up a record of your child's experiences during their time in Reception class.
We use Tapestry, a system, which is hosted in the UK on secure servers. You will have secure access (via email address and password) to your child's Learning Journey and, in addition to viewing our contributions; we encourage you to add to it by uploading photos and comments, or commenting on observations made by us.
Thank you for all your observations from home. It is lovely to see what the children get up to at home with their family. Don't forget to have a go at the weekly Tapestry challenge that is on our newsletter.
Phonics and Reading
At Frodsham CE, we continuously encourage children to read for pleasure to enable them to become confident readers. We follow a structured phonics programme called 'Read, Write Inc' which supports and develops reading and writing skills. To begin with we will assess the children during the first few weeks in school (baseline assessment) to see what they already know and from there we will start our daily phonics lessons. Once your child has started learning their sounds, we will assess their ability to blend them together to make words. When we feel your child is ready they will bring home a reading book. For some children they will bring home a book with no words and we ask you to use the prompt sheets to share the book with your children. Other children will bring home books with words. The children will need to be encouraged to sound out and blend the words in order to help them read the text.
As they start to read we will begin to send home words they need to learn to sound out and read independently. These words will be stuck in the children's reading record books.
The children will then be reading on a 1-1 basis with us in class every week. As well as this your child will practice reading daily during their phonics lessons. We do expect that children read at home daily to ensure that they make consistent progress. We will communicate via the children's red reading diaries and require 3 or more comments per week from parents to let us know how your child is getting on. Please keep your child's reading book and reading diary in their school bag and bring them into school every day. We will change reading books once a week. Thank you.
Spring Term - Topic Web
Please follow the link below in 'Files to download' to find out what we will be learning about this term.
Early Years Outcomes
Please follow the link below to explore the Early Years document. This is how we assess all children across the early years phase from birth- 60+ months.
https://www.gov.uk/government/uploads/system/uploads/attachment_data/file/237249/Early_Years_Outcomes.pdf
What to Expect, When?
This document explains the Early Years Outcome through the voice of a child. It also gives you a range of ways you can support your child's learning at home. We think this is a much more user friendly document to read.
4Children_ParentsGuide_2015_FINAL_WEBv2
Some useful web links
Tapestry on line Learning Journal, login page.
Listening to your child read.
Games to play to support the learning of phonics.
Supporting learning in Mathematics.
Early Years' Foundation Stage Development Matters.
Food - A Fact of Life.
Fun games to teach your child to read.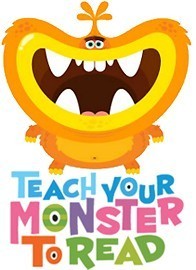 Files to Download
Reception: News items
There are no News items to display
Reception: Display work items
There are no Display work items to display
Reception: Events items
There are no Events items to display